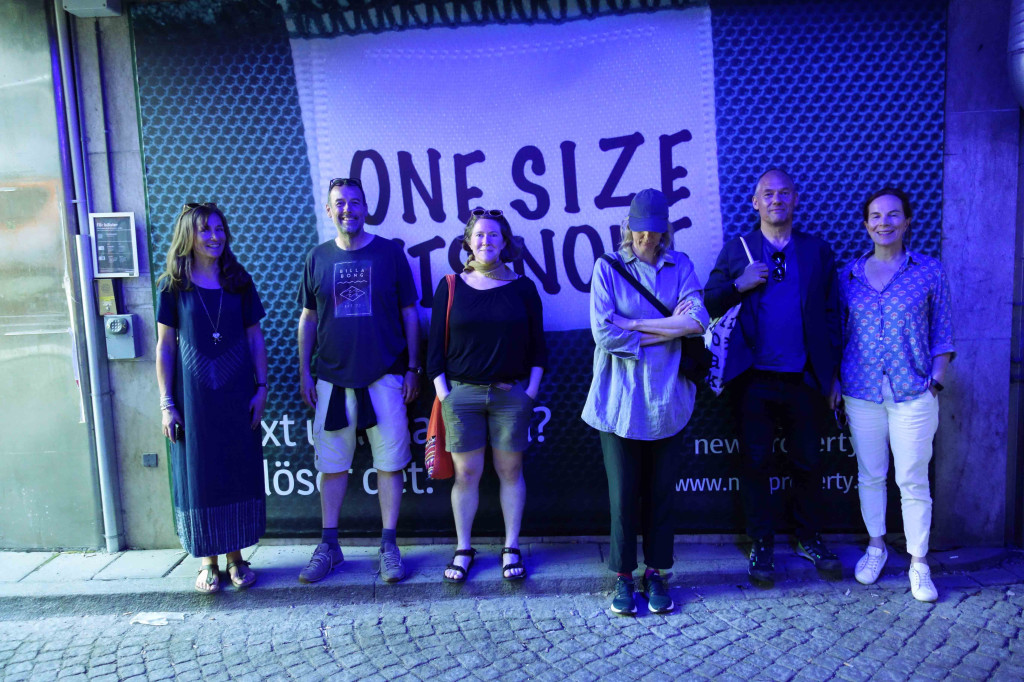 - Stockholm June 2021
Trust – A Guided Tour forms a part of an exhibition project in three-parts in collaboration with SKF/Konstnärshuset, Kl. 9 and Kulturhuset in Stockholm. The artistic guided tours are devised by Per Huttner and forms an integral part of the project. The walks take their inspiration from surgery and love and start at the gallery Kl.9 and ends at Konstnärshuset.
During the walk the artist guides the visitors through the urban landscape of central Stockholm. He reflects on art and surgery in poetic and sometimes provocative ways. Personal thoughts, experiences and stories are interwoven with the theme of the project. He also draws from history and architecture that manifests itself in the city. An integrated part of the walk is an exhibition by Joakim Forsgren, a talk by Barbara Polla and live performance by Alpha Xiao (a musical duo that Huttner is a member of together with Will Stafford.)
The guided tour takes approximately 1 hour and is carried out  in Swedish or English according to the visitors' desires.. The project is a unique opportunity to meet art, the urban fabric and gain new perspective on how ontologies become visible through the unusual meeting between science and art. The visitor, can sign up for the guided tours by finding a free slot Vision Forum's website.
For the event Huttner had created an installation for the Gallery Kl.9. It was made up of a museum like display with objects that cut and penetrate one way or another. Some were surgical, other artistic as well as every day objects like a bread knife and several chisels.
The project forms a part of "An Infinite Love" and is supported by the Swedish Arts Council and Helge Ax:son Johnsons stiftelse.