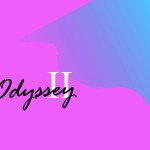 SATURDAY, MARCH 17, 2018, AT TORRANCE ART MUSEUM, 6 – 9 PM.
- BUILD YOUR ART COLLECTION AND SUPPORT THE TORRANCE ART MUSEUM!
ALL WORKS FOR SALE ARE PRICED AT $100
On March 17th, 2018, from 6 – 9 pm, Torrance Art Museum will be hosting Odyssey II, a special fundraising event with all proceeds benefitting Torrance Art Museum Advocates (TAMA) and its efforts. TAMA, now in its third year, is a 501 (c3) non-profit organization dedicated to supporting and advocating for the museum, its goals and exhibitions.
Attendees will be able to purchase art works donated by artists who have shown at TAM or are part of the Los Angeles art community. All works will be $100. All money raised will be used exclusively for direct assistance for exhibitions – in stipends to artists and panel speakers, for shipping costs to bring great art here, to supply higher quality audio/visual equipment, and other necessary  requirements that we hope will help us become an even more dynamic and artist-centric institution.