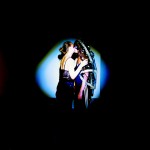 V

isual artist Per Huttner, c

horeographer Carima Neusser, and Dancer Emelie Wahlman will present intermediate results from research carried out during a residency in Bergen. The event is called Transdisciplinary Romanticism. They have independly been investigating how current understanding of nature and society are informed by Romantic Art. The event will merge elements of dance, experimental music, lecture and snippets from art and film history.
Welcome August 2, at 15.30

Rasmus Meyers allé 3
5015 Bergen
Norway
Transdisciplinary Romanticism is supported by Nordic Culture Point and the Swedish Arts Grants Committee.