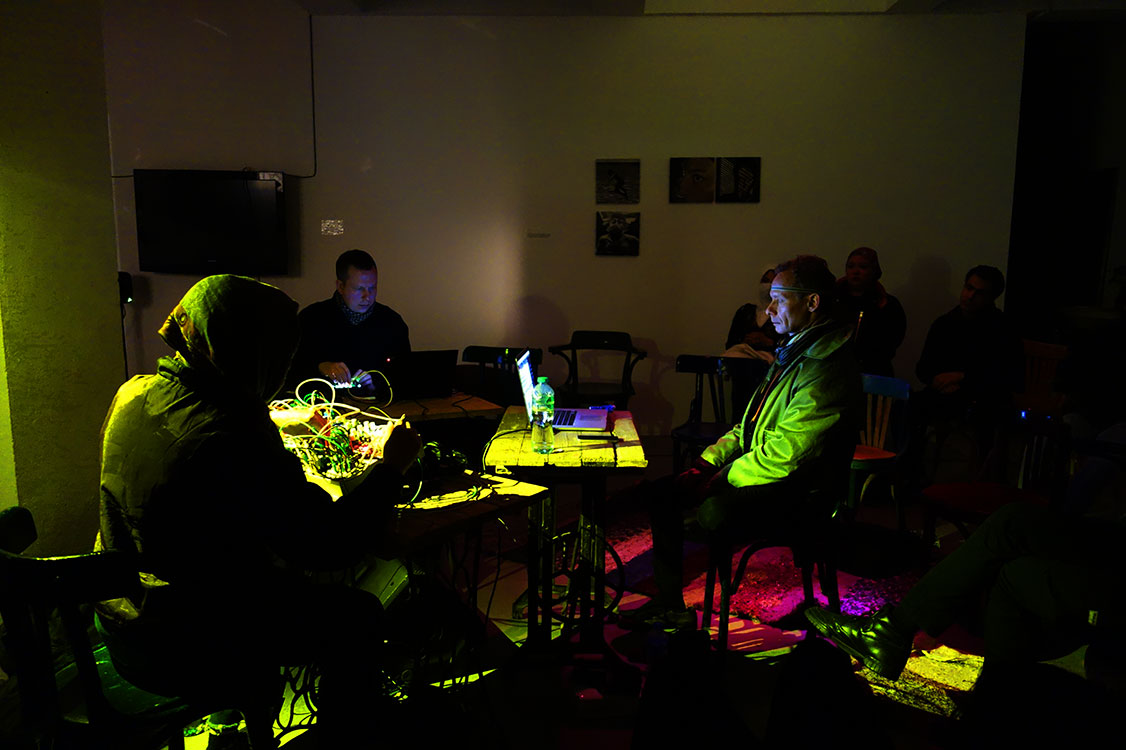 The Swedish-French music collective Circle Squared is in residence at Andersbo. On August 26, 2023, 14.00- 17.00 they will present two concerts at Unnaryds Kyrka.They will present a new performance: Per Huttner will be hypnotized by the French hypnotherapist Thomas Auroux. Per's brain activity is measured in real time with electroencephalography (EEG,) his muscle activity electromyogram (EMG) and converted into sound by Ludvig Elblaus using a specially designed digital instrument. Ludvig will also improvise a new piece together with Per  and the Copenhagen-based musician Jean-Louis Huhta under the moniker LPJ-L. They will use recordings that they have made in Denmark using the EEGsynth.
Thomas Auroux – Hypnosis
Ludvig Elblaus – Specially designed digital instruments
Jean-Louis Huhta – Modular synthesizer
Per Huttner – Hypnotised brain waves
The project is supported by Region Halland and Statens kulturråd.