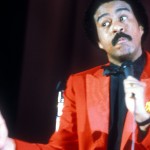 Humor opens up opportunities for people to relate to traumatic experiences that they otherwise would not be able to relate to. Vision Forum develops new ways to work with refugees in Europe who are held back in their personal development by memories of traumatic experiences in their home country and during the flight to Europe. Within the framework of workshops with performance artists, refugees, psychologists and teachers will together develop new skills, new audiences and new artistic expressions.
The first workshop is organised by Jasper de Rycker and Per Hüttner. It is private and will take place in Antwerp December 4-6, 2015.
More information here.