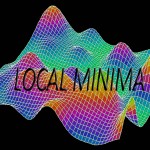 - An interdisciplinary journey in and around Stockholm/Huddinge on May 20, 2017.
This is a unique invitation to a magical and rare event. You are welcome to join an international group of artists and researchers as they explore the mathematical and psychological concept of Local Minima. The exploration takes the shape of a bus tour through off-sites of Flemingsberg and Huddinge, south of Stockholm. It is part research, part game, part performance that will take you to unfamiliar locations and to discover unknown places.
Local Minima includes contributions by Predrag Petrovic,  Alicja Rogalska, Fabien Guillermont, Per Huttner, Mounira al Solh and more to be announced. The participants will meet you when you arrive at the journey's destination and you will have the opportunity to discuss your experiences with them and your fellow travellers.
When: 20 May; 13.00-18.00 (approximate times)
Where: Pick up and drop off in central Stockholm . The  tour will go to Flemingsberg and to Fullersta Gård in central Huddinge (Fullersta Gårdsväg 18). Details TBA.
How: Everyone is invited to join and it is free of charge. Further details will be announced. You can book your seat on the bus or ask questions by contacting Susanne Ewerlöf at Fullersta Gård: susanne.ewerlof (at) gmail.com
The project is a collaboration with Karolinska institutet, Fullersta Gård and supported by Kulturbryggan.